Predictions due to my email before 4PM on Friday.
Send in your predictions to
albertjcaruana@gmail.com
. Please include the top 3 finishers for all events (running and field/boys and girls) as well as your predictions for the team champions along with their scores. If there is a tie, the team champions and scores will break those ties.

Your entries should look like this
Name: John Aki Bua Uganda HS Athlete (or coach/parent etc.)

Listed in order of finish (1st through 3rd)
Girls' 400m. Relay-James Logan, Long Beach Poly, St. Francis
Boys' 400m. Relay-
Girls' 1600m.-Jordan Hasay, Mary Decker, Yunxia Qu
Boys' 1600m.-
Girls' 100m. Hurdles-
Boys' 110m. Hurdles-
etc.
Don't forget the field events.

The winner will be announced on Monday, June 2nd and the winning price is the book below.
Any questions, let me know.

Albert Caruana
www.crosscountryexpress.com
Here is a link that should help you:
http://cifccs.org/playoffs/results/13-14/Track%20Finals%20program%202014.pdf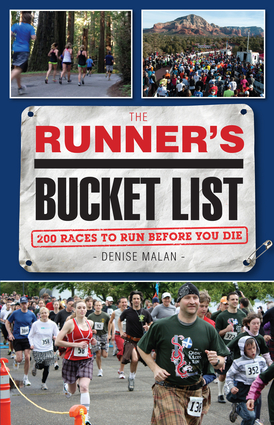 http://www.triumphbooks.com/the-runner-s-bucket-list-products-9781600788383.php