Congrats to the Vacaville HS girls' 4 x 100m. Hurdles team for setting a new national record (57.17). This should come as no surprise to anyone that has seen them race the past couple of years and/or watched them qualify 3 girls to the 100m. Hurdle final at the Stanford Invite last week.
Vacaville High School hurdlers set national record at Arcadia meet
(The Reporter)
Here is a photo of them following their race courtesy of USA Milesplit.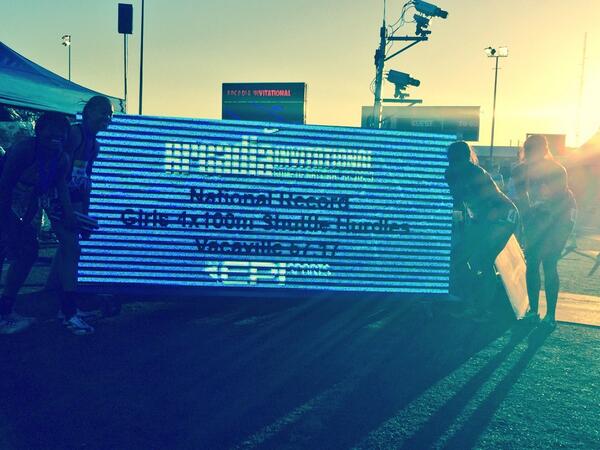 Courtesy of Kirby Lee.