Wednesday, April 16, 2014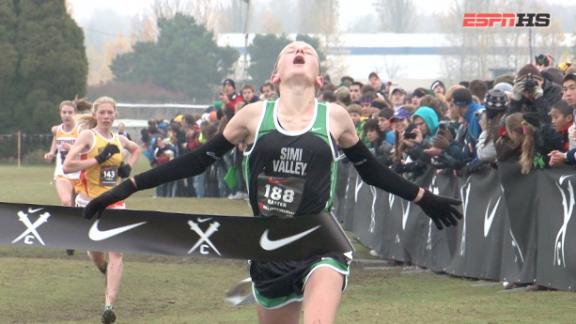 http://ca.milesplit.com/articles/125984-sarah-baxter-out-due-to-stress-reaction
Also reported at the following links:
http://www.dailynews.com/sports/20140412/no-area-champions-produced-on-second-night-at-arcadia-invitational-baxter-colella-dont-compete
http://www.sfgate.com/preps/article/De-La-Salle-football-movie-due-out-in-August-5405514.php#page-2
Posted by Albert Caruana at 4/16/2014 11:14:00 AM  

Labels: 2014 Track and Field
Popular Posts
Below is the schedule for the 2013 Cross Country season.  If you see any errors, additions or can confirm any dates, please email me at alb...

Bold meets are confirmed for 2014 season. Non bolded dates are from 2013 season. August 2014 8/22 Ryan Bousquet Memorial Run at Yorba Reg...

Just added:  Info for Ghebray Invitational on September 22nd. With one extra Saturday in September next year, I started to hunt down the d...

You can now view all the entrants plus their performance mark from the section qualifier for this weekend's CA State Track and Field ...

Los Gatos' Chris Foster is Mercury News boys cross country runner of the year Mercury News boys cross country first team, honorable me...

Please continue to add meets that are missing from the list below. You can add them below or email me the date at albertjcaruna@gmail.com....

I will start with one: "Wow, I really regret that workout." - No one.  Ever What is your favorite motivational quote?

I believe the following list is accurate.  If you have additions and/or corrections, email albertjcaruana@gmail.com For all SJS meets, ple...

Before we head to NCS MOC this weekend, any thoughts on any of the rankings below? Who did I miss? Who is going to surprise the field? Wh...

Results will be added as I find them or are sent to me. Please share results that are missing by sending them to albertjcaruana@gmail.com. ...