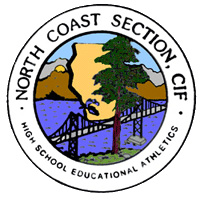 Boys
1) Erik Olson Novato Division III
2) Hugh Dowdy Petaluma Division III
3) Reesey Byers Santa Rosa Division II
4) Dan Milechman Tamalpais Division IV
5) Josh McDonald Redwood Christian Division V
6) Danny Thomas Arroyo Division II
7) Jeff Bickert College Park Division II
8) Alex Summers Granada Division I
9) Will Melton Northgate Division III
10) Luis Luna Piner Division III

Girls
1) Jacque Taylor Casa Grande Division II
2) Colleen Lillig California Division I
3) Julie Nacouzi Montgomery Division II
4) Isabel Andrade Petaluma Division III
5) Theresa Devine Marin Catholic Division IV
6) Lucy McCullough Marin Academy Division V
7) Hearther Cerney Carondelet Division II
8) Alycia Cridebring College Park Division II
9) Carrie Verdon Campolindo Division III
10) Elaine McVay California Division I

Who is missing from the above list? I am not so concerned about placing at this point of the season. Just want to make sure the 10 athletes that belong on each list are there.

Team rankings to follow.